Laboratory Elementary School
Helping our young students off with their first step on their educational paths, the University of Baguio Laboratory Elementary School is here to get things going and jump start the young minds of eager learners following the concept of "Where Young Minds' Journey Begins"
We offer the first steps to formal education from Kindergarten to Grade 6, offering an engaging learning environment well suited to stimulate the young minds of learners and help them gain new knowledge all while committing to the standards set by the university and the Department of Education.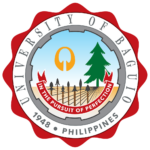 Three to five years after graduation from Grade 6, the alumni are expected to:
Read More »
Where Young Minds' Journey Begins
UBLES has committed itself to delivering a well-balanced and responsive education that would give its learners a firm footing when entering their secondary education. Under the new normal, UBLES has adapted the use of both modular and digital methods to delivering instruction and facilitating learning.
The School also uses the Enhanced Basic Learning Continuity Plan in order to address educational needs of all types of learners. This ensures that no student is left behind through effectively and efficiently deploying innovative strategies, flexible assessments, and engaging classes.
Preparing young minds for their introduction to education, our UBLES faculty and staff are well equipped in their own fields to help construct the young learners' foundation for education.
Get to know our Undeniably Benevolent Loving Enthusiastic & Sincere teachers and staff helping train up future leaders, innovators, and professionals.
Frequently Asked Questions
Yes, there are school service provider available in some places in Baguio City. The school will provide the details of the information during the pupils and parents' orientation on August 9-1 2022. For those who would like to avail of the school service, please email us at ubles@e.ubaguio.edu for the contact info, parent's complete name & address so we can coordinate with the service providers.
Read More »